Welcome to the Highline Kendo Kai!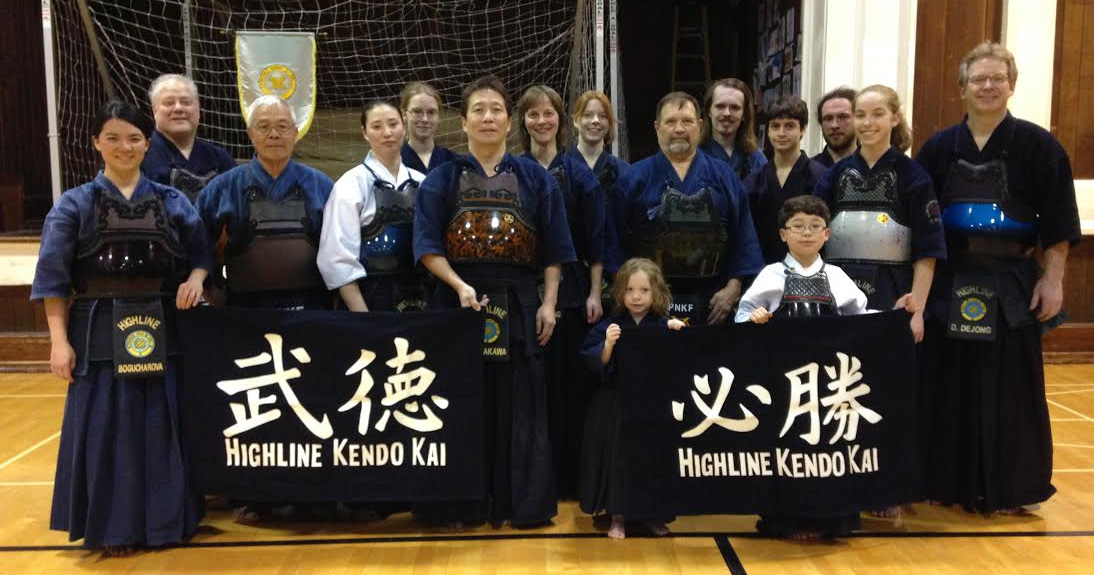 The Highline Kendo Kai has offered instruction in kendo through King County Parks and Recreation since 1976.
Classes
Classes are offered on a quarterly basis through King County Parks and Recreation. Currently classes meet at these times:
Due to the Coronavirus outbreak, all classes are cancelled until further notice.
More information on classes and fees is available here.
Kendo classes generally restricted to ages 8 and up. Some exceptions can be made for children under 8 years of age. In these cases an interview is required. Visit class to have an interview regarding your child.
Interested in trying kendo?
Registration can be done at the first class, by mail or by calling King County Parks and Recreation at 206-477-2104. If you contact us we will e-mail you the registration form.
Location
We are located at:

White Center Community Center
1321 SW 102nd St
Seattle, WA 98146


Affiliated Clubs
The Highline Kendo Kai is one of several affiliated clubs in the Greater Seattle area. The Bellevue Kendo Club offers instruction on the Eastside, and the Sno-King Kendo Club offers instruction in Bitter Lake/Shoreline. More information on these clubs can be found at their respective websites.