About
About the Club
The Highline Kendo Kai was founded in 1976 by Jeff Marsten. Jeff Marsten is a 7th degree black belt with over 45 years of kendo experience. He has taken 14 trips to Japan in order to train and be taught by some of the best kendo practitioners and instructors in the world. The club offers instruction through the King County Parks and Recreation department.
Highline Kendo Club or Kai has been serving the south Seattle and southwest area of Seattle and King County for over thirty years. It has the best record of competition of any club in the PNKF. However this record is the result of focusing on quality, by maintaining the club focus on developing quality kendo the result has been success in competition for its members. Further measures of the successful program are the number of "home grown" high ranking members of the club. Highline has produced more blackbelt kenshi than most of the clubs in the United States. The facility located in south Seattle looks and feels like the practice halls in Japan. Several of the Highline members and sensei have had extensive training in Japan with not only the Osaka special police, but also the Tokyo special police. These are both very prestigious and famous kendo dojo that have produced many of the All Japan Kendo Champions.
Because the club has a high population of blackbelt members, a new student essentially receives a private instructor all to themselves. Students are taught a set curriculum that is adjusted to the student's physical and mental ability and the student moves from unit to unit based on their progress in mastering the material.
Our facility, the White Center Community Center, is located in Steve Cox Memorial Park, 1321 SW 102nd St, Seattle and is a historical building constructed as a Works Progress Administration project in 1940. It was one of several built in the King County area, of which only a couple still survive. As a historical preservation site, it has not been subject to the steel and glass movement and has maintained its beautiful log cabin look.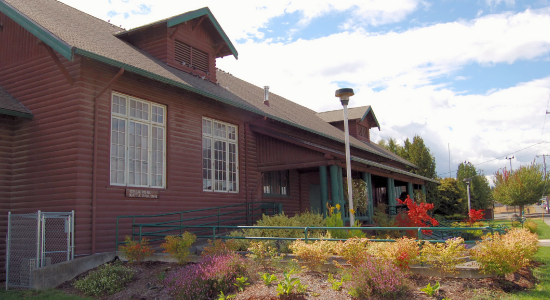 Highline membership comes from not only all over King County, but also some members are located in Pierce County as well. The head instructor has served not only as Head Coach for PNKF teams multiple times, but also as junior team coach and womens and girls coach.
We are affiliated with the Pacific Northwest Kendo Federation, the regional governing body of kendo in this area. In turn, the PNKF is affiliated with the All United States Kendo Federation and, in turn, the International Kendo Federation. These affiliations allow the club to participate in seminars, promotional examinations, tournaments and other special events at the regional, national and international levels.
Frequently Asked Questions
Where is the club located? How do I get there?
That question is answered here.
When is practice?
That question is answered here.
I'm a beginner, how do I sign up?
Registration can be done at the first class, by mail or by calling King County Parks and Recreation at 206-477-2104. If you contact us we will e-mail you the registration form.
It's my first day. What do I bring?
Come wearing comfortable, loose fitting clothes. All other equipment can be purchased through the club.
Does it hurt?
Not really, once in awhile an errant strike will sting. The most common injuries are bruises from inaccurate strikes. Despite being a full-contact martial art, kendo is the safest to practice. It has a minimal injury rate and well below common activities such as baseball, soccer, basketball.
What do I do if I have more questions?
If you have further questions, feel free to contact us.
About Kendo
(from Wikipedia)
Kendo, or "way of the sword", is the Japanese martial art of fencing. Kendo developed from traditional techniques of Japanese swordsmanship known as kenjutsu.
Kendo is a physically and mentally challenging activity that combines strong martial arts values with sporting-like physical elements.
Practitioners of kendo are called kendoka, meaning "one who practices kendo", or kenshi, meaning "swordsman".
Kendo is practised wearing traditionally styled clothing and protective armour (bogu), using one or two bamboo swords (shinai) as weapons. Kendo may be seen as a Japanese style of fencing. The movements in kendo are different from European fencing because the design of the sword is different, as is the way it is used. Unlike western style fencing, Kendo employs strikes with a defined 'edge' and tip of the shinai. Kendo training is quite noisy in comparison to other martial arts or sports. This is because kendoka use a shout, or kiai, to express their spirit, and when a strike or cut is performed, the front foot contacts the floor in a motion similar to stamping.
There are estimates that about eight million people world-wide practice kendo with approximately seven million in Japan.
Kendo is one of the modern Japanese budo and embodies the essence of Japanese fighting arts.